Want to see your dog happy and healthy all the time?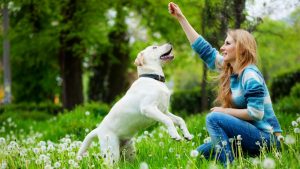 Well, you should start taking them out for some fun activities. Exercise is really important for keeping your dog happy and healthy. Humans usually don't care about exercise as they're busy with their day-to-day activities.
But if you have a dog in your home, you shouldn't compromise on their health at all. The dogs start suffering from some serious health conditions when they don't go out for some fun and entertainment. We've grabbed information about some of the most amazing outdoor activities that can keep your dog safe from depression and anxiety.
However, it's important to teach some basic commands to your dog before you take them out for some fun and entertainment. Now, let's take a look at the 3 outdoor activities you can enjoy with your dog.
Camping
What can be more entertaining than going on a camping trip with your dog?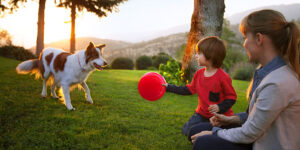 You can easily find a pup tent at a reasonable price from a nearby pet shop. These tents are lightweight and portable. So, you won't have to make a lot of struggles while carrying them around.
It takes a few minutes to stake the tent into the ground. You can watch online videos to see how you can set up a tent. Set up the camp and get ready to have some fun with your dog. It's a great place where you can teach some basic manners to your dog.
You'd also find some other pet owners in the camping spot. So, the dog will love playing with their pets. Make sure that you bring a Frisbee and other toys to have some fun with your dog.
Biking
Usually, the owners take their dogs with them when going for a ride. You both may get into an accident if the dog is running by your side all the time. We recommend buying the bicycle attachments so that the dog may enjoy the ride with you without any chances of being hurt.
Swimming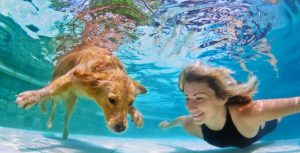 An amazing outdoor activity that dogs like the most. It's one of the best exercises to improve the strength of your dog's muscles. Several muscles are engaged when your dog is swimming in the water. So, it's an amazing way to protect your dog from several health problems. Even older or arthritic dogs can perform this activity because it's a low-impact exercise.